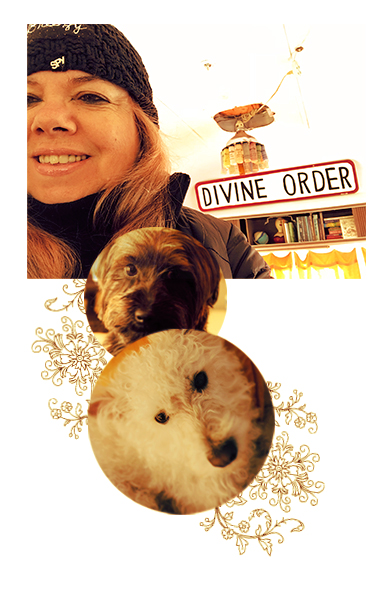 Vision Art as a vehicle for self-discovery. Curiosity opens portals that permit us to see what is hidden behind fear, pain, trauma and misunderstanding. For me, art is all about process, not product.
Art as a conduit of self-expression. By focusing on recycling materials, through collage, mixed media, art journaling, book arts or upcycled garments, the discarded is injected with new life thus giving voice to the rejected. For me, the purpose is restored.
Art as a portal for self-healing. By slowing-down, listening and observing a keen awareness is developed allowing one to notice physical cues, emotional signs and subtle shifts. This attention and reflection develops into a mending tool, which can be instantly accessible. For me, this is key.
Mission Having developed tools of self; discovery, expression and healing, my aim is to assist others in cultivating their access, their abilities and strengthening their voice as well as continuing on my unearthing journey.
Bio Nancy's approach to art flows naturally out of her long career in graphic design and illustration. Balanced color and expressive patterns are precisely arranged in design, but in her art these are set free. Nancy's most evocative compositions to date are available for public viewing and sale at The Chopra Center, the spiritual home of Deepak Chopra, at Omni Resorts La Costa. Her artwork also hangs in private collections all over North America and her product line, which focuses on "spiritually centered" stationery products can be found is stores across the USA.
A native of Montreal, Canada, Nancy's design career flourished for six years in New York City before she made her home in Encinitas, California in 1990. She is a graduate of Dawson College and studied fine arts at Concordia University in Montreal. She also studied with the School of Visual Arts in Tangier, Morocco and in New York City. Her ongoing creative interests are in printmaking, mixed media, art journaling, mail art and book arts. She is a member of the San Diego Book Arts. Nancy spent six weeks as one of nine artists selected for the "Convergence" art residency in Tetouan, Morocco in 2016.
Artist Statement The connecting threads of my design background, insatiable curiosity and need to make images are expressed in my art. The harmony of these elements is evident in the overlapping colors and patterns that inform the work. Whether creating traditional monotypes on an etching press, or rapid fire prints with a gelatin plate, following the muse through the art journaling process or making books — I feel at home when the unexpected magic of art-making occurs. It's an act of letting go. Discarding any road map allows the creative spirit to present itself and illuminate the path. The more open, flexible and fluid I remain, the more powerful the image becomes. I am drawn to the east, the sand countries and their exotic influence on what I create.
Pictured are the muses… Minka and Lena with Nancy.
EDUCATION & CV
Commercial Art Degree — Dawson College, Montreal Canada
Painting & Sculpture — Concordia University, Montreal Canada
Graphic Design Summer Program — SVA, Tangier Morocco
Graphic Design Studies — Milton Glaser, SVA, New York NY
Studies in Digital Media — Palomar College, San Marcos CA
Screenprinting — UCSD, San Diego CA
Collage Techniques — Jonathan Talbot, Junction City OR
Monotype & Screenprinting — Space for Art, San Diego CA
Monotype Workshop — Amber George, The Athenaeum, San Diego CA
Linocut Block Printing Workshop — Spacecraft, Brooklyn NY
Monotype — Loretta Kramer, Art Academy, San Diego CA
Beyond Monotype Intensive — Ron Pokrasso, Idylwild Arts, Idylwild CA
Letterpress — Sibyl Rubottom, Bay Park Press, San Diego CA
Bookbinding & Paper Making — Kevin Greeland, SDAD, San Diego CA
Monotype & Solar Plates — Ron Pokrasso, Timberwick Studio, Santa Fe NM
Monotype — Ron Pokrasso, School of the Arts, Fallbrook CA
Art as Improv — Sas Colby, SDBA, San Diego CA
Monotype & Solar Plates — Dan Welden, School of the Arts, Fallbrook CA
Collage Masterclass — San Diego Museum of Art, San Diego CA
Monotype Pamper Session — Ron Pokrasso, School of the Arts, Fallbrook CA
The Book as Art: Sculpture or Wall Art — Laura Wait, SDBA, San Diego CA
Printing on Alternative Surfaces — Kathy Anne White, SDBA, San Diego CA
Hand-Painted Fabric Journal — Sue Bleiweiss, SDBA, San Diego CA
Art Journaling — Orly Avineri, Del Mar CA
Expressive Painting — Jesse Reno, Idylwild Arts, Idylwild CA
Cover to Cover — Seth Apter, SDBA, San Diego CA
For Your Eyes Only — Seth Apter, SDBA, San Diego CA
Art Journaling — Roxanne Coble, San Marcos CA
Mark Making Tools — Al Rodriguez, San Diego CA
Cube Book — Gina Pisello, San Diego CA
Art Journaling — Kelly Kilmer, San Diego CA
Six-Week Artist Residency — Green Olive Arts, Tetouan Morocco
Sketch-Book-Stitch Workshop — Cas Holmes, San Diego CA
Art Journaling — Juliana Coles, San Diego CA
Moroccan Mail Art — Juliana Coles, Encinitas CA
Altered Ephemera Workshop— Shelley Watkins, Encinitas CA
Mixed Media Mash-up­­ — Alexander Kohnke, San Diego CA
Sandal Workshop — Debra Hovel, Makerville, Pinyon Pines CA
The Heart of Vedanta — Peter Bolland CArlsbad CA
Bookmaking Workshop — Gina Pisello Cardiff CA
Writing Workshop — Margaret Wolff, Encinitas CA
Art Journaling — Susie Zolghadri, San Diego CA
Sheer Fused Collage — Jane Lafazio, San Diego CA
Watercolor & Mixed Media — Helen Shafer Garcia, Mexico
Sandal Workshop — Debra Hovel, Makerville, Pinyon Pines CA
Surrealist Collage — Ellen Speert, Encinitas CA
The Art & Science of Freeing the Voice — Silvia Nakkach, Encinitas CA
The Science of Sound Healing & Tuning Forks — Dr. Beaulieu, Encinitas CA
Punch Rug Hooking ­ Christie Beniston, Solana Beach CA
Expressive Arts Therapy Coaching Training — Carlsbad CA
Painting Workshop — Pauline Agnew, Paris France
Turkish Paper Marbling — Baykul Baris, Paris France
Art Journaling — Kelly Kilmer, San Diego CA
Creative Self Explorations: Feldenkrais & Painting — Donna Ray & Ellen Speert, Encinitas CA
Book Arts & Letterpress — Sibyl Rubottom, San Diego CA
Archetypal Shadow Work ­— Anna Celestino, Vista CA
Travel Journals — Jim Stiven Cardiff CA
Diebenkorn Painting — OMA, Oceanside CA
Altered Ephemera Workshop— Shelley Watkins, San Diego CA
Tattoo Your Clothes/Visible Mending — Michelle Montjoy, La Jolla CA
Golden Water Media — Nancy Seiler Cardiff CA
Seed Art Lab Online — Sophie Munns, virtual
Gouache Portrait Workshop — August Wren, Sketchbook Skool, virtual
The Art of Turkish Marbling and Secret of Water — VAWAA, virtual
Secrets of Intuitive Healing — Dr. Judith Orloff, virtual
Eco Dying on Paper — Janis Reeser Carlsbad CA
Primitive Printmaking — VAWAA, virtual
Traditional Moroccan Bookbinding — VAWAA, virtual
Collage — Roni Gross, NY Center for Book Arts, virtual
Symbolism of Color — VAWAA, virtual
Fabric Collage and Stitching — VAWAA, virtual
Women's Art Therapy Group (Ongoing) —Ellen Speert, virtual
Slow Stitching Fabric Coasters — VAWAA, virtual
Zest Watercolor Week Long — Este Macleod, virtual
Embroidery On and Off the Page — Iviva Olenick, NY Center for Book Arts, virtual
NANCY'S CLASSES
YOUR STORY THROUGH STITCH: Slowfiber — Monterey CA 06/2022
MIXED MEDIA MINI MASTERPIECES: Birthday Celebration — Mission Hills CA 01/2018
ART AS A SPIRITUAL PRACTICE: The Chopra Center — Carlsbad CA 02/2018
GELLI PRINT WORKSHOP: Studio —Encinitas CA 04/2018
ART JOURNALING: The Chopra Center — Carlsbad CA 04/2018
GELLI PRINT WORKSHOP: Makerville — Pinyon Pines CA 04/2018
ART JOURNALING: Studio —Encinitas CA 05/2018
INTRO TO ART JOURNALING: Art Lounge on 101 — Encinitas CA 04/2017
GELLI PRINT BOOKS WORKSHOP: Art Lounge on 101 — Encinitas CA 02/2017
GELLI PRINT & BOOKARTS: Camp de Benneville Pines — Angelus Oaks CA 08/2016
INTRO TO ART JOURNALING: Art Lounge on 101 — Encinitas CA 07/2016
INTRO TO ART JOURNALING: Art Lounge on 101 — Encinitas CA 06/2016
GELLI PRINT PLAYSHOP: Art Lounge on 101 — Encinitas CA 05/2016
INTRO TO ART JOURNALING: Art Lounge on 101 — Encinitas CA 04/2015
GELLI PRINT & BOOKARTS: Camp de Benneville Pines — Angelus Oaks CA 08/2015
GELLI PRINT PLAYSHOP: Pnina Gold's Studio — Normal Heights CA 11/2014
GELLI PRINT PLAYSHOP: Joan Crone's Studio — Mission Hills CA 10/2014
GELLI PRINT PLAYSHOP: Sara Rosenbluth's Studio — La Jolla CA 08/2014
EXHIBITS
Jan/Feb 2020 LOUDER THAN WORDS. SDBA Group Show, Francis Parker Gallery — San Diego CA
Mar/May 2017 BEFORE, DURING & AFTER. Solo Show. First Street Gallery & Framing — Encinitas CA
Jun/Dec 2016 2 PERSON SHOW. Hera Hub — Carlsbad & San Diego CA
Apr/Oct 2016 MOROCCAN JOURNEY. Solo Show. Art Lounge on 101 — Encinitas CA
Oct/Nov 2015 CHERCHEZ LA FEMME: Group Show. Woman's Museum of CA — San Diego CA
Mar/Apr 2014 LUMINOUS: 2 Person Show. Civic Center Gallery — Encinitas CA
Nov/Dec 2013 ART SPEAKS: Expressions of Hope & Healing, Group Show. Art Beat — Vista CA
IN THE COLLECTION OF
A. Kazi — Mill Valley CA
J. Beadel — Davie FL
C. Hurley — Ajax ON Canada
P. Martinez — Tucson AZ
P. Stafford — Oakland CA
W. Cohen — San Clemente CA
L. Hampe — Kamloops BC Canada
A. Agraphiotis — Solana Beach CA
C. Schmiedeknecht — Bothell WA
S. Lee — Sioux City IA
J. Racine — Carlsbad CA
S. James — Morongo Valley CA
D. Simon — San Diego CA
T. Herr — Encinitas CA
J. Johnson — Encinitas CA
K. Tortora — Oceanside CA
K. Kubale — Williams Bay WI
M. Grio — Orlando FL
D. Banks — Calgary AB Canada
S. Tucker — Kansas City MO
M. Puglisi — Washington DC
S. Patel — San Diego CA
P. Hacker — San Diego CA
B. Contardi — San Diego CA
K. Giuliano — San Diego CA
T. Hoching — San Diego CA
T. Moshref — San Diego CA
J. Stone — Carlsbad CA
E. Fischer — San Diego CA